Sparkling, Glittering Nail Jewelry to Add Glamour to Your Look
Jan 23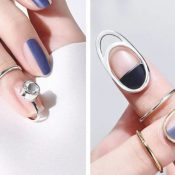 Nail jewelry is a great way to add pizzazz to your look. It can be dressy or casual, depending on the style you choose. Nail charms and beads are available in a variety of colors and styles so that you can find the perfect addition to your outfit. They're also great to show your personality – whether you want to showcase your love of animals, express your fun-loving personality, or add a touch of glamour. Check out some of the latest trends in nail jewelry and find the perfect pieces to enhance your look.
Nail jewelry: the latest trend in fashion
It is a great way to accessorize your nails and add sparkle to your look. Nail jewelry comes in a variety of styles and designs. You can find nail jewelry in any color or material you want. There are even some that are made with Swarovski crystals!
Nail jewelry is easy to apply. Simply use clear nail polish to adhere the piece of jewelry to your nail. You can also use glue, but it is not necessary. Once the jewel is applied, you can paint your nails as usual.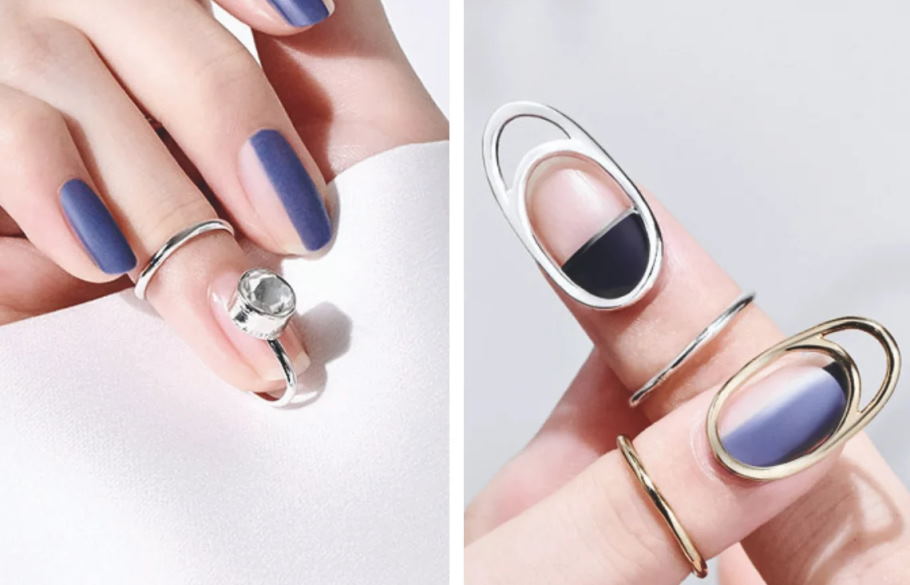 If you want to remove your nail jewelry, soak your fingers in warm water for a few minutes. This will help loosen the glue. You can then gently peel the jewelry off your nails.
Whether you are looking for a little something extra to wear to a special event or you want to add some sparkle to your everyday look, nail jewelry is the perfect accessory. With so many styles and designs available, you will surely find the perfect jewelry piece for your nails.
The best nail jewelry to spice up your manicure
Make a statement with your nails by adding sparkle and shine with nail jewelry. From rhinestones to Swarovski crystals, there are many ways to add glamour to your look. Here are some tips on how to choose the right nail jewelry for your style:
If you want a subtle touch of sparkle, go for clear or nude-colored stones. Rhinestones in these colors blend in with your natural nail color and add a hint of shimmer.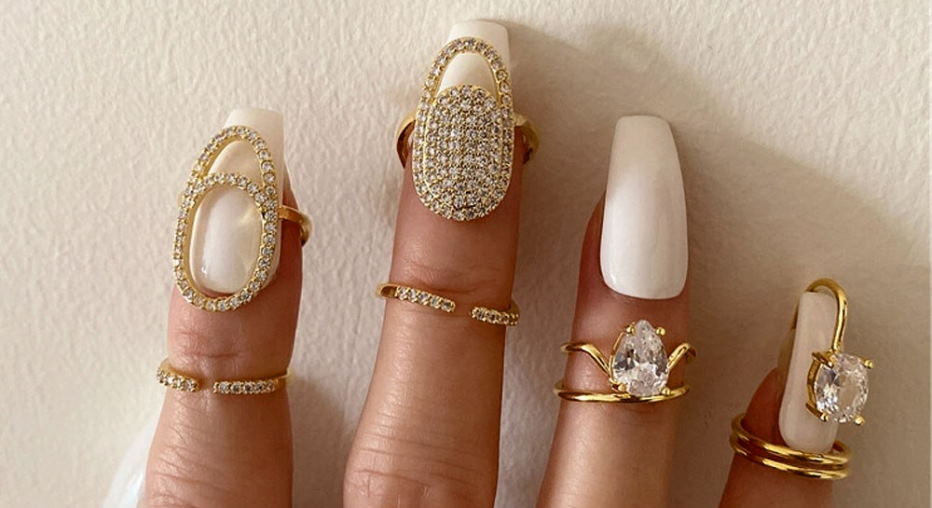 For a more dramatic look, try colored stones in brighter shades. Pair them with matching polish, or go for a contrasting color scheme. Either way, you'll be sure to turn heads with your sparkling nails.
If you're looking for something unique, try 3D nail art. This trend is about adding dimension to your nails with crystals, beads, or other embellishments. It's a great way to add some extra bling to your look.
No matter your style, nail jewelry is a great way to add glamour to your look. So go ahead and bedazzle your nails – they deserve it!